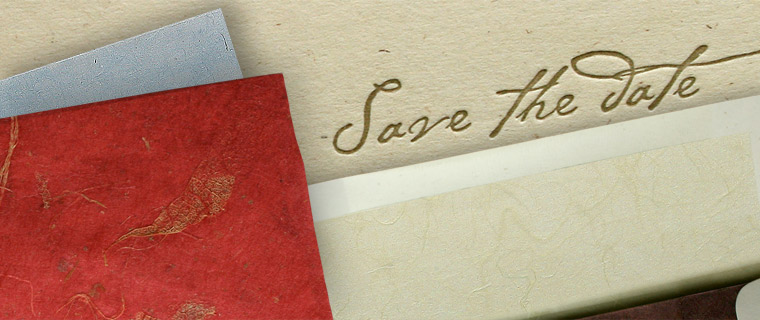 Click below to see our newest, or see left side bar for refined searches
Save The Date Cards
DIY Save The Date: From our hands to yours, you won't find these unique DIY save the date cards anywhere else. Learn about Invitesite's DIY save the date kits.
Destination Wedding Save The Date: Many of Invitesite's save-the-date cards have multiple pages to fit all the information about your destination wedding your guests may need.
Save The Date Ideas: The style of your wedding will drive your save the date card design. Read our list of ideas based on the season and your style.
Save The Date Announcements: What is the history of save the date anyway? We uncovered the theatrical traditions behind announcing engagements and save the dates.